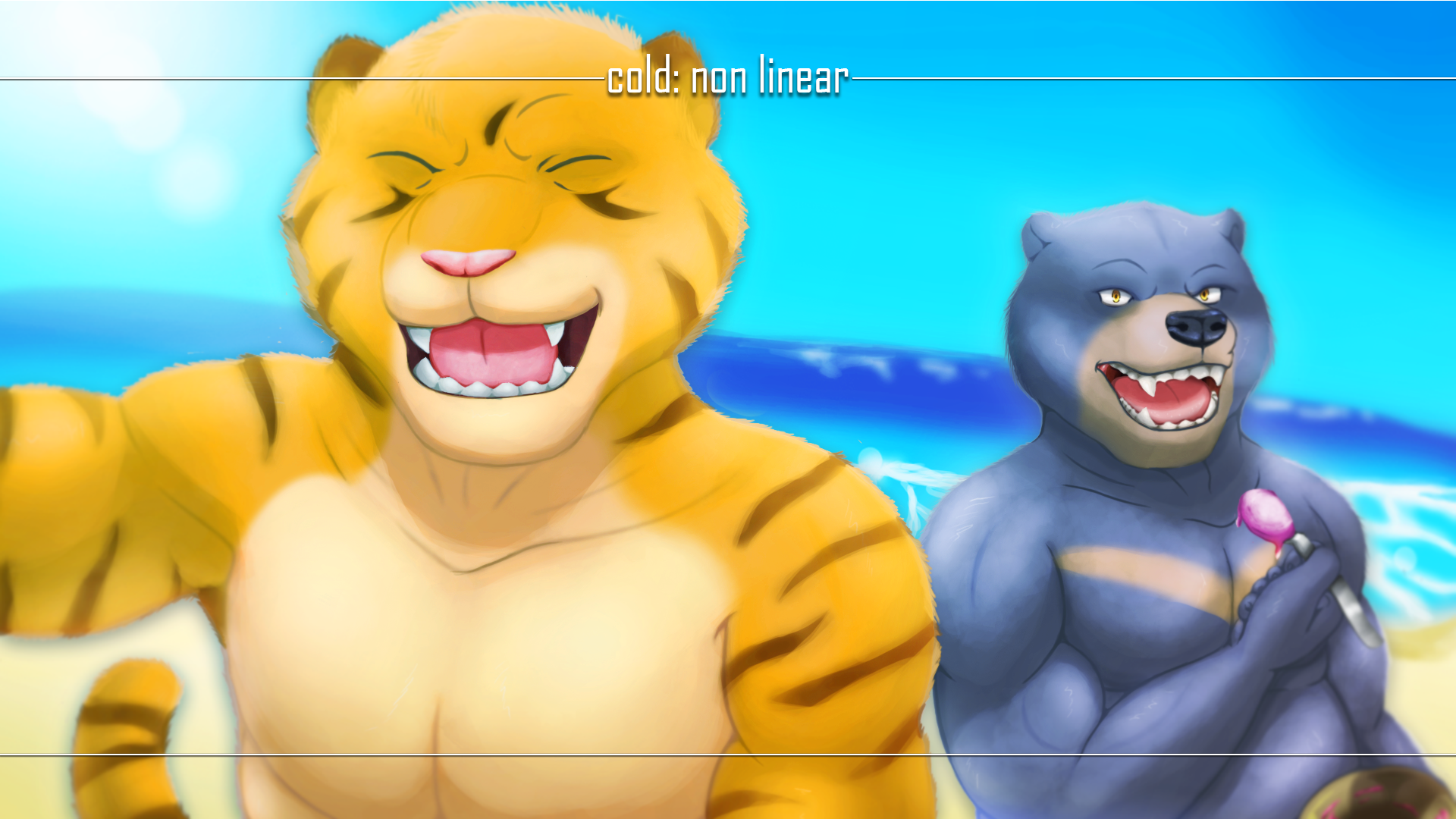 Cold:Non-Linear
Cold V0.1.07 is live and playable on mobiles!
---
Hello, first, I'd like to thank everyone for your patience; as expected, reorganizing each scene was a long, tedious process, to say the least, but, I do believe it's solved a majority of the game's issues.
Load screens are drastically shorter
The game doesn't crash when attempting to load saves
Players can now save anywhere, including choice selections
Best of all, the game's now optimized for mobile devices! I know many of you have been requesting it, so I'm happy to announce the release of Cold:Non-Linear's fabled APK!
Sadly, since Cold is live, this also marks the beginning of its indefinite hiatus in order to devote more time towards developing my artistic skills, as well as editing, and publishing, my first book, currently titled, The Hunt. It's strange to think how much has changed since I first started developing Cold, despite it being less than a year; back then, I wasn't sure which creative path to follow, so I used Cold as a means of exploration into visual novel making. Now, I'm certain these projects aren't ones I'd like to create, at least, not alone, simply because programming isn't as fulfilling as I once thought it'd be; not to say I disliked it, but I've simply realized it's not personally satisfying.
Cold's story itself has also served as a bit of an experiment, as, being in the infancy of my writing career, I wasn't accustomed to producing "slice of life" narratives; I've learned a lot from writing this story and look to integrating my new found knowledge into Project B.E., which I've already begun conceptualizing. However, that leaves Cold:Non-Linear in an odd place, and, I'm honestly not sure if I'll be returning to complete it; all of the routes are planned, but, after long and deep reflection, I don't believe it's an accurate portrayal of who I am as a storyteller. I think I'd be satisfied, stepping away, knowing it's completed it creative purpose; shedding more insight on what I want to achieve, as well as help me connect with a very supportive community here, on Itch.io; I can't thank you all enough for your continual support. And, though I may not be posting new updates, I'll still be checking in regularly to help with any bugs, issues, or inform you of other developments.
Again, thank you, until we meet again!
Files
Cold DEMO Mac.zip
1,013 MB
71 days ago
ColdDEMO-release.apk
949 MB
71 days ago
Cold DEMO Win32.zip
992 MB
71 days ago